Wholesale Options for Almitas Superfoods
Staying true to our roots, we offer bulk-buy and wholesale options for Almitas superfoods that suit large-order customers. If you are buying for a business or group, our wholesale pricing can provide you with significant savings. From restaurants and cafes to schools, sports teams, and nursing homes, this program offering is a cost-effective solution for anyone trying to create health-focused foods and meals for larger groups of people.
With the Superfood Wholesale Options program, you will have access to our industry-leading Yacon Syrup in large, cost-effective sizes. We also feature a selection of our other popular superfoods — such as Camu Camu Powder, Golden Berries, Lucuma Powder, and Yacon Powder. These popular ingredients are usually only available to our larger, food-industry customers.
Check out the table below for usage and sizing details.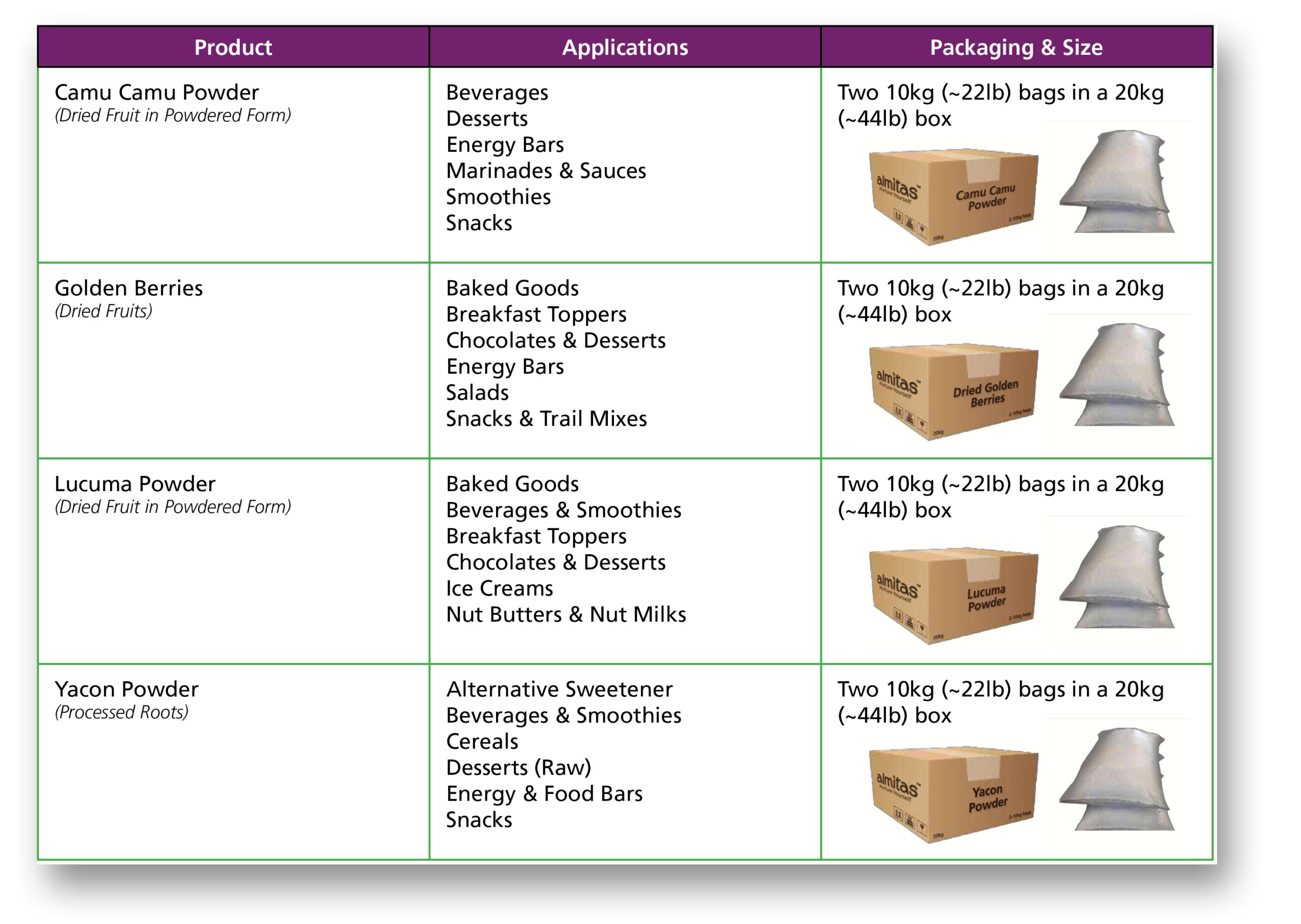 No matter the size of your order or budget, we can cater to your needs. Please fill out the form below and one of our experienced associates will be in touch very soon.